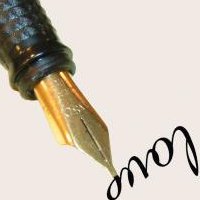 Sometimes I feel like writing; I don't claim that what I write is good, but I like reading what I have written.
sep-26

Sun Sep 26 23:01:08 EDT 2004

i saw the forest, and looked for a tree
  yet the closer i look, the less that i see

is life then a masquerade
  a game that i am forced to play ?

impressionist masks covering empty faces,
  no heart, soul nor mind -- simply blank spaces

and yet i cannot spare a sigh
  i see but absence yet fail to cry

i look instead there for a girl
  whose value exceeds that of the world

secretly hoping she isn't there
  she wouldn't want me-- I, too, am bare.